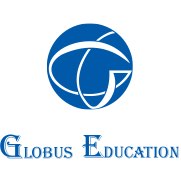 Founded in 1995 Globus Education Agency (Globus Education Ltd) has worked in study abroad field for 27 years. The primary purpose of Globus Education Agency is education abroad. Our service include student counseling on educational programs, all correspondence with educator and visa support. There are 5 people working at the Agency in Almaty, and we also have an office in Nur-Sultan. There is also a representative in Pavlodar .
---
October 2004

Nine leading Kazakhstan educational agencies united and founded "Kazakhstan Association of Educational Agents".

Since 2004

Globus Education holds the All-Kazakhstan International Education Fair (AKIEF) in 4 major cities of Kazakhstan – Almaty, Astana, Atyrau and Aktau.

2004 - 2006

Globus Education is initiator and co-founder of the Association and agency director, Daulet Assilbekov, is the first President of the Association.

October 2006, 2007, 2008

Globus Education was a co-organizer (together with the Canadian Embassy in Kazakhstan) of the "Education in Canada" Fair in Kazakhstan – in average 15 Schools, Colleges and Universities across Canada have taken part in these events. From 2009 this fair was moved as a special section at the annual AKIEF fair.

September 2008, 2010

We have also organized the specialized international education fair in Kazakhstan in cooperation with Swiss Embassy "Education in Switzerland".

2010,2011

In cooperation with Winning Magnitude company (Malaysia) we orginized "Education in Malaysia" fair.

2011

In cooperation with Australian and New Zealand Embassies we organized fair - "Education in Australia and New Zealand"

2018

The AKIEF - 2018 fair attracted 36 participants from 14 countries.

2019

The AKIEF - 2019 fair attracted 31 participants from 12 countries.

2020

The AKIEF - 2020 fair attracted 34 participants from 14 countries.

2022

Forthcoming AKIEF - 2022 will be held in Almaty ( April 2nd), Nur-Sultan (April 3rd )

read more >>>
We are open to cooperation with language Schools, Secondary Schools and Universities that are interested to have clients from Kazakhstan.
Assilbekov Daulet
Director of Globus Education agency
---